No matter where you're going and how you get there, taking your dog with you on holiday requires preparation before you get to relax and have fun. But not to worry, by taking care of a couple of things beforehand, there's nothing standing between you, your dog and an enjoyable time at the beach, in the mountains, at the lake, or at whatever other location you're planning on visiting.
Time to pack your bags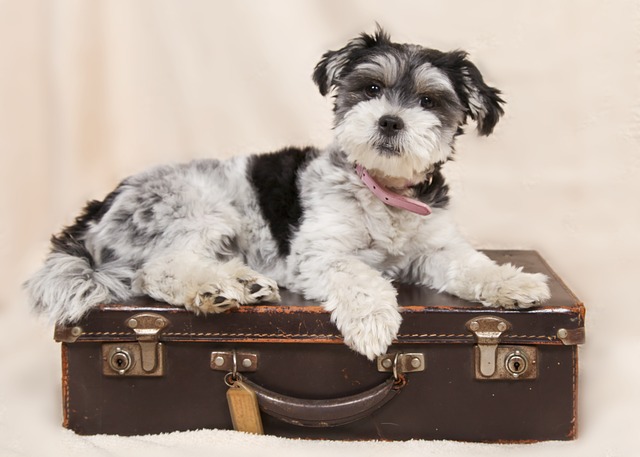 After you've packed your dog's bathing suit and their preferred reading material, there's some additional stuff that needs to find its way into their luggage. To help make your dog feel more comfortable while travelling and during the stay, make sure to bring the essentials that they're used to from home. Their usual food, your dog's favourite toys and treats, and their blanket or bed from home will help to lessen some of the anxiety they might be feeling.
Depending on where you're going, the things your dog needs will differ slightly. Visualising the trip and running through potential scenarios in your head can be a great help while you decide on what to pack. A trip into the mountains? Make sure to pack a harness and your dog's shoes for stony paths. Are you going to the beach? Bring enough towels and a tent or parasol to provide shade. In case you are interested, more useful info on the topic can be found in our blog post Your dog and the beach.
In case your dog decides to take off on their own for a few hours, check that your dog's collar has your name and current phone number on it, so they can be brought back to you safely. Look up an emergency contact for a vet in the area you'll be staying in, in case you need one on short notice. For smaller aches and pains, pack a first aid kit with tweezers, bandages and disinfectants.
Travelling across the border
Travelling across borders requires some preparation, as certain papers and certificates are necessary to take your dog with you. Within the US, the regulations for taking your dog across state borders differ slightly, depending on which state you plan on visiting. An overview can be found on the website of the U.S. department of agriculture. Generally speaking, you should be able to provide proof of a current rabies vaccination for most interstate travels. Additional health certificates issued by a vet might be necessary as well, so give yourself enough time to freshen up vaccinations and schedule check-ups. When you're planning an international trip that will require you and your dog to travel by plane, check the airlines' pet policies beforehand, as well as the requirements of the country you'll be travelling to.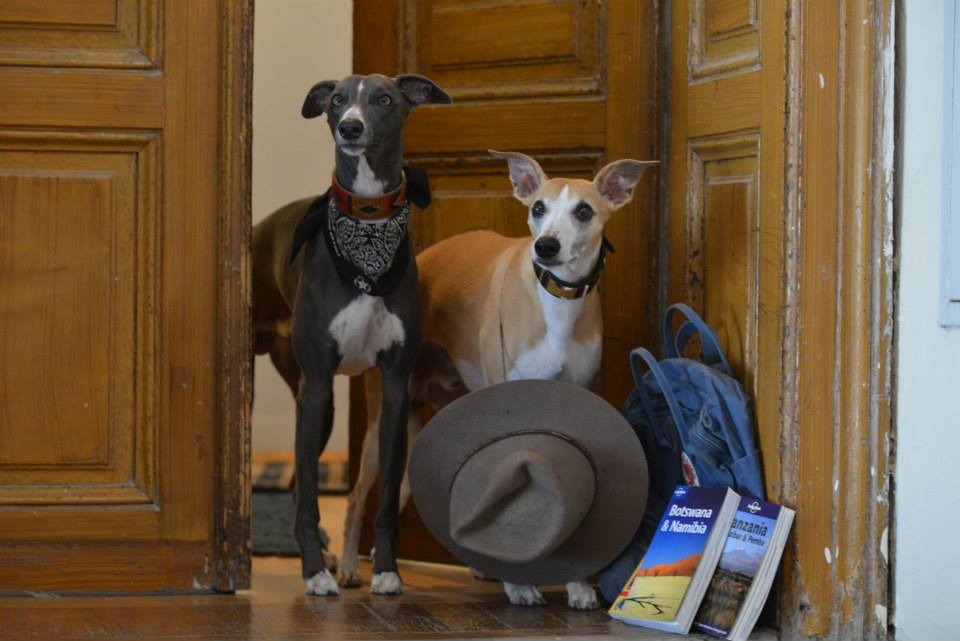 Within the EU, the European pet passport is the basic travel document for your dog, which is valid as long as the rabies vaccine. You can check with your vet to see if an update is necessary. To make sure that you've met the requirements of the country you're travelling to, the Your Europe website can be of great help.
Cars…
What most people are probably stressed about is the journey they have to take before the holiday actually starts, with or without dogs as their passengers. You've heard it a million times by now, but it's still the way to go: Be prepared and you'll be able to face any challenge more calmly. Let's talk safety first: Your dog will need to be safely restricted inside the car, to protect both them and you during the ride. Choose what you and your dog are most comfortable with (and what has already worked well in the past), as there is a variety of harnesses, carriers and pet seatbelts available (for details see our blog post Keeping your dog safe in the car).
Knowing your dog and how they deal with long car rides can help you in finding the right balance for the drive. Regular breaks for your dog to relieve themselves and stretch their legs need to be factored into your travel plan, as well as bringing enough water. To avoid your dog getting car sick, leave enough time between their last meal and the departure. In case your dog gets car sick regularly, consult your vet for medication and do a test drive to see if it does the job.
…Planes…
Taking your dog on a plane comes with its own challenges and if your dog is easily frightened or nervous in general, it might be best to look into travel destinations closer to home. Some airlines allow carriers small enough to fit under the seat to be taken into the passenger area, though bigger dogs might have to travel in the cargo hold of the plane. It's up to you to know what you feel comfortable with and whether or not you think your dog is okay with that kind of travel.
… and overnight stays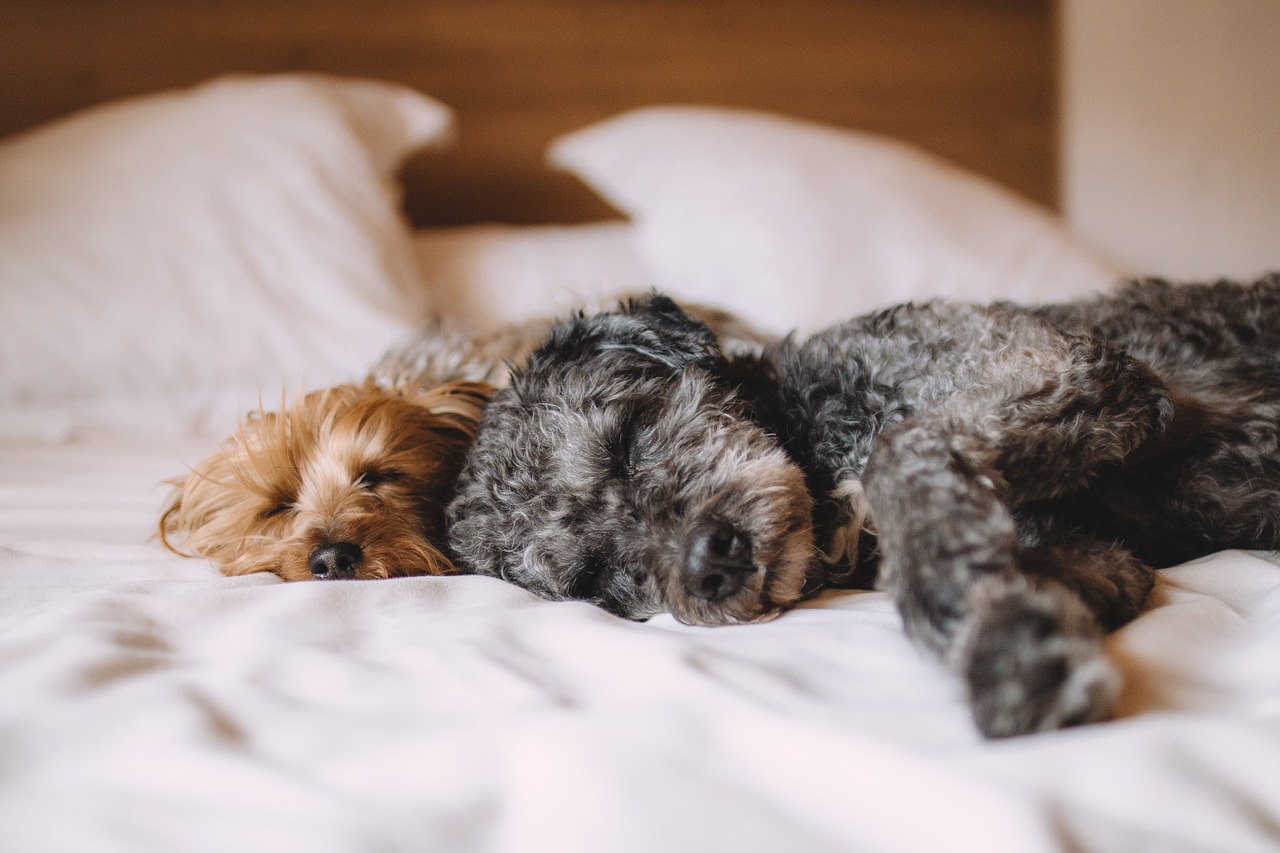 Nowadays, accommodation that allows you to take your dog(s) with you is not that hard to come by. If the place you're going to be staying at is not a priority for you, checking the box 'pet friendly' in whatever search engine you're using should do the trick. If you're looking for a place that has specialized in how to meet not only their human guests' needs but also those of their four-legged companions, you should look into dog hotels. These hotels offer a variety of additional services that focus on a shared holiday experience for you and your dog. As with any other hotel, the range of these services is wide, from rooms equipped with food and water bowls, a blanket and dog bed, to fenced-in outdoor areas, to weekly agility training and guided hikes. Whatever kind of experience you're looking for, you will find something. If you don't know where to start looking, the website BringFido is a great travel guide that can help you find dog-friendly hotels, restaurants, airlines and more, pretty much all around the world.
We all know that planning a holiday can be stressful, even more so with a dog as your travel companion. By putting in the effort beforehand you can enjoy the anticipation and excitement once the time has come to actually start your trip. Maybe you and your dog will become such a good team that exploring a new destination every year is a piece of cake, maybe you'll find a special place that you will want to return to, time and time again. In any case, you'll have the chance to create lots of new memories and use whatever you've learned for the next holiday that's just waiting to be planned.