New Features on our Breed Archives
The Breed Archive community is getting bigger and more diverse, and as our community grows, so does the demand for new features.
We are happy to have our finger on the pulse and to receive new, constructive ideas that come directly from owners and breeders and their interaction with our Breed Archives.
The list of needs for new features is long and not everything is feasible or is easy to realise, but we are making an effort to work through them!
Artificial insemination
A lot has changed in animal breeding in the last decades and artificial insemination has also gained importance in pet breeding.
However, as it is very important for the fitness of a breed that it can reproduce naturally, most responsible kennel clubs impose the reasonable condition that the first litter of a dam must be naturally conceived.
While the use of semen from popular sires with already vast numbers of offspring makes little sense from a population genetics point of view, there are sensible uses for artificial insemination, e.g. in otherwise extinct lines of a breed.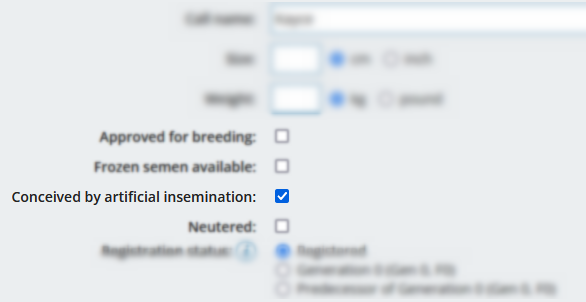 Recently, it has become possible to indicate on an animal entry whether it was conceived by artificial insemination.
This makes it possible to distinguish real errors in the pedigree - often discovered by our "pedigree detectives" due to mismatched life spans of sires and dams - from pedigrees that are actually correct.
COI in Breeding plans
For all our subscribers it is a nice enhancement that the COI (Coefficient of Inbreeding) for each breeding plan now already appears on the overview page.
This makes it easier to compare different options for your future breeding at a glance.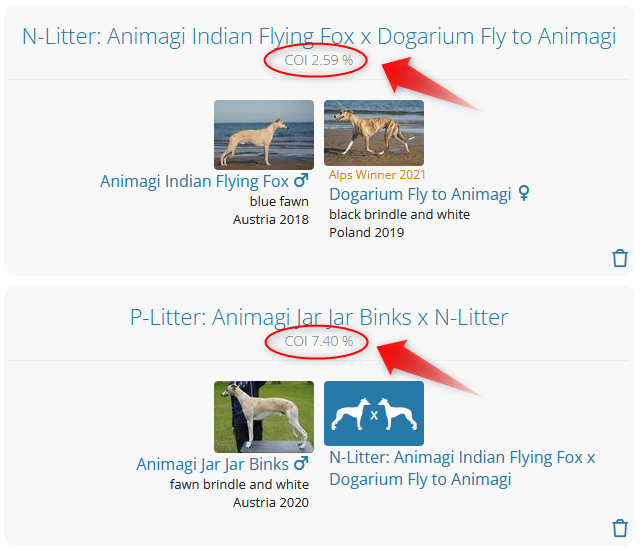 Identity confirmation
Finally, we would like to point out an option offered by the Breeder Subscription.
All users can link their user account to their person entry, but with the Breeder Subscription it is possible to confirm one's identity by uploading a copy of an ID card.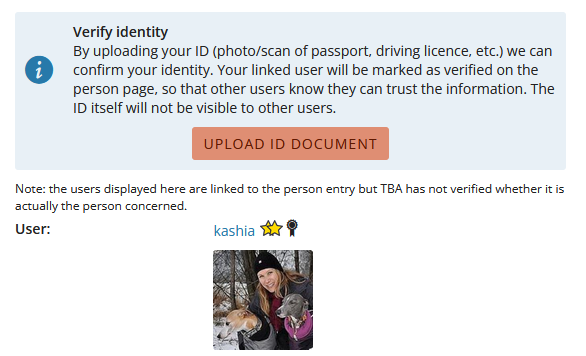 When you confirm your identity, other users can trust your user information! The information of the document itself is not disclosed to any user.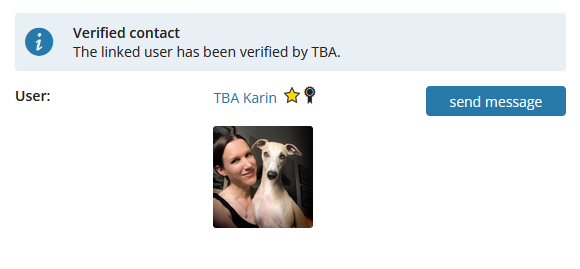 You can read more about the most comprehensive feature from our Breeder Subscription in our latest blog post, which showcases the Mate Matcher, a new tool for finding stud dogs.