The smart and devoted Miniature American Shepherds and the courageous and energetic American Hairless Terriers have recently joined The Breed Archive family. We'd like to introduce these latest additions to our platform.
Beside these two new breeds we also worked on improving the platform with two new features which we describe further down in this post.
Miniature American Shepherd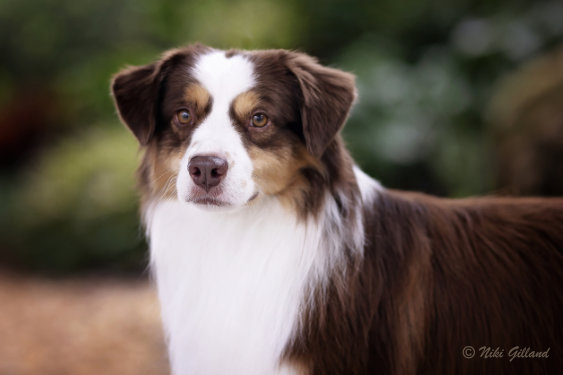 The Miniature American Shepherd was developed in California during the 1960s by selectively breeding small-sized Australian Shepherds to work on the rodeo circuit. The breed was first registered with the National Stock Dog Registry in 1983 and was originally called the Miniature Australian Shepherd. They have now become popular companion dogs especially with equestrians.
In 2015, the AKC recognised the breed under the name Miniature American Shepherd. It was accepted by the FCI on a provisional basis in 2019.
The MAS is an intelligent and high-energy working breed, has strong instincts, is easy to train but needs frequent exercise and mental stimulation.
Meet the Miniature American Shepherd at https://miniatureamericanshepherd.breedarchive.com
American Hairless Terriers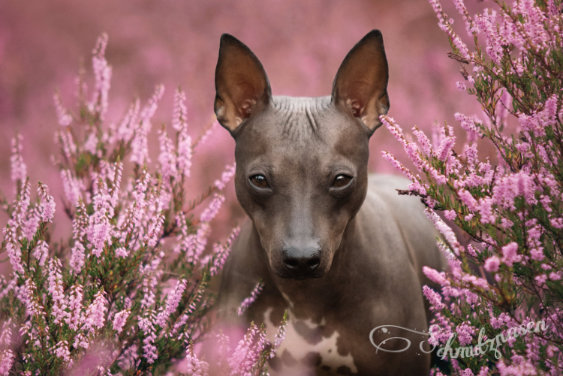 The breeding of AHT began, when a hairless puppy, a female named Josephine, was born into a litter of mid-size Rat Terriers in 1972 in Louisiana.
The AHT is the only hairless breed in which the trait is recessive, and therefore, the homozygous state is not lethal (as is the case with other hairless breeds). It is also the only hairless breed with normal dentition. Actually, the hairless variety is a healthy dog born with a sparse coat that is lost completely within the first six weeks.
The American Hairless Terrier is smart, curious and energetic small dog with a big personality and true terrier grit.
Visit the American Hairless Terrier at https://americanhairlessterrier.breedarchive.com
New features on The Breed Archive
Our latest update includes a much requested feature by showing the Coefficient of Inbreeding (COI) directly in the pedigree. Due to visualisation limitations, we decided to display it only up to the grand parents in the standard pedigree view. The example below is taken from Sabrina de Flambeau Rouge from the Belgian Shepherd Breed Archive.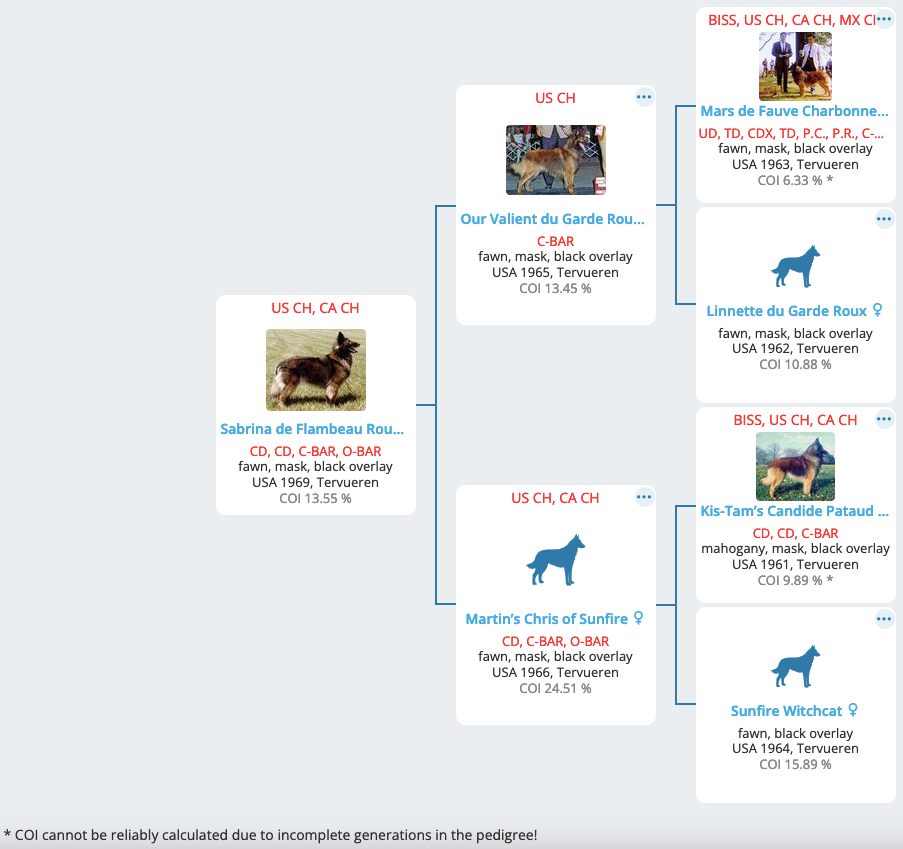 However, you'll find the COI for five generations in the health analysis. In case of a missing ancestor in the pedigree, an indicator is displayed to let you know that the pedigree is incomplete. That way, you can easily follow a certain branch in the family tree and possibly even add some missing ancestors. In case you'd like to learn more about the COI and how pedigree analysis helps both breeders and future owners, read our article about the importance of pedigree analysis in breeding.
Speaking of breeding and the future: we also introduced a new setting for neutered/spayed dogs with the latest update. This will help breeders to improve their planning by finding appropriate mating partners.