Over the past years, we have invested a lot of work in expanding the Breed Archive platform by creating new features and giving new breeds a home. Starting in 2016 with three breeds (Whippet, Italian Greyhound and Azawakh) The Breed Archive is now home to 46 breeds. We are delighted and grateful that so many users around the world have become involved in the different archives, bringing immense value to their favourite breeds. And there is much more to come as other breeds are already in the queue.
By the way, if you are missing your favourite breed you can file a request for a new breed on breedarchive.com. When there is enough community interest for a breed we can set up an archive. The more requests we get for a breed the better the chances that it will have an active community maintaining it.
Time for something new
After five years of focusing on new breeds, keeping the technology up to date and introducing new features, our Breed Archive platform has finally deserved a little facelift as well. It is with great pleasure that we would like to introduce you to our new look: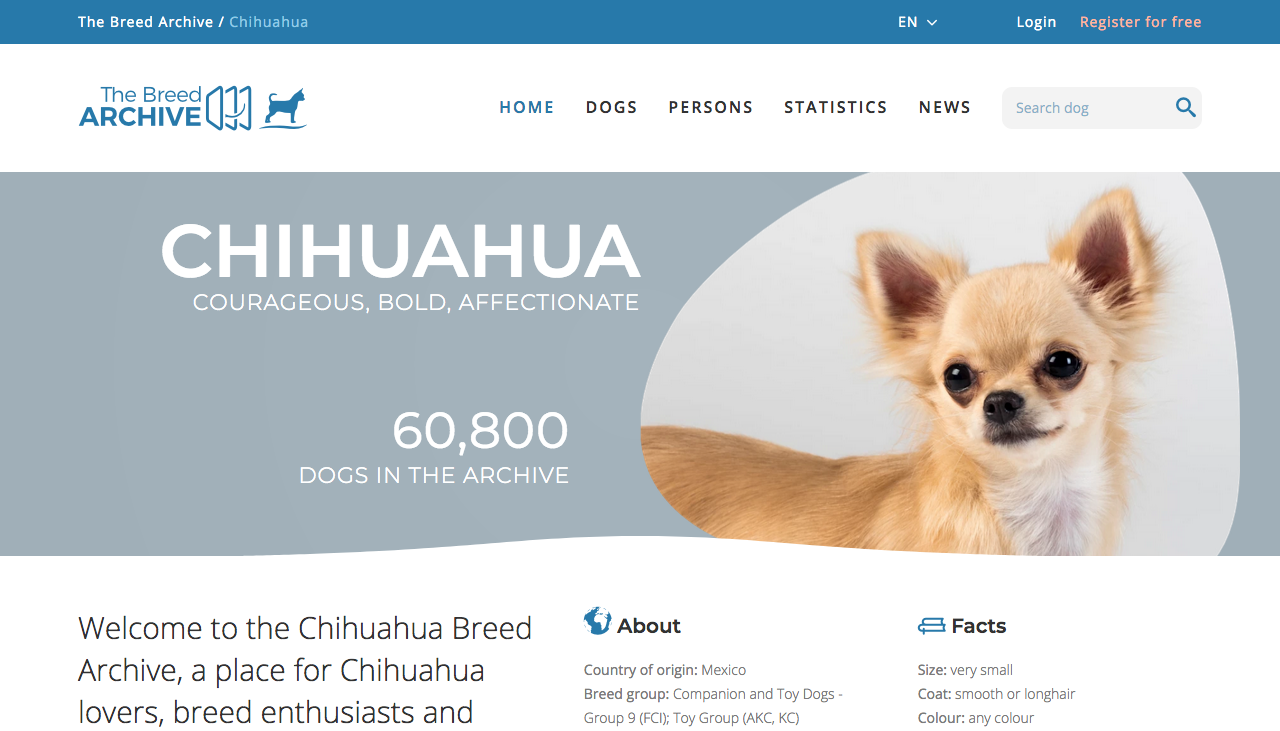 Our goal was to make it easier for interested people to enter the fascinating world of canine breeds, find information about the different breeds and get access to amazing communities.
Browse picture galleries
Of course, we haven't forgotten all the users and breed enthusiasts around the world who already use the Breed Archive and enjoy digging into the history of their breed. We have created a new dog browse page containing the well-known feed of recently added and updated entries and two new picture galleries to browse in full screen size.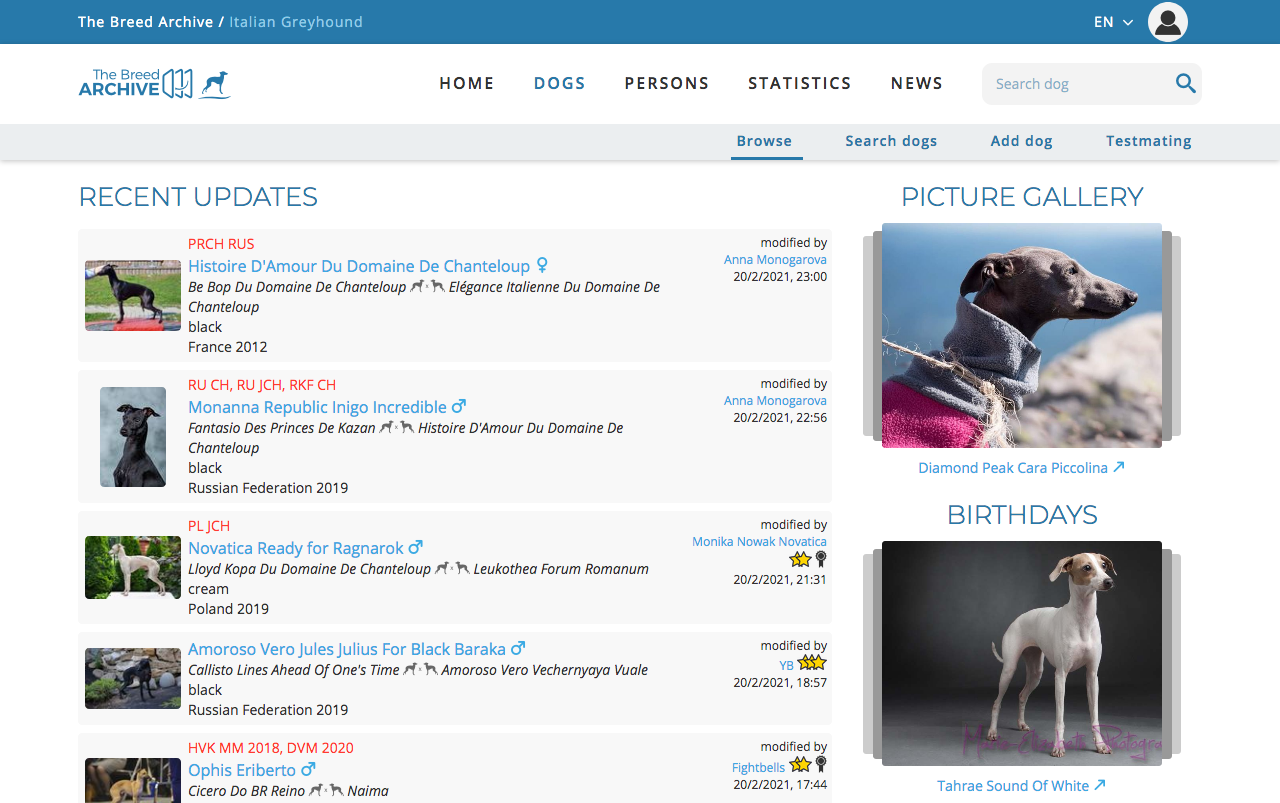 Find new fun browsing pictures and upcoming birthdays of your beloved breed - day by day. While testing this new feature, we have already become addicted to browsing and discovering all the beautiful photos. 😍
News page and more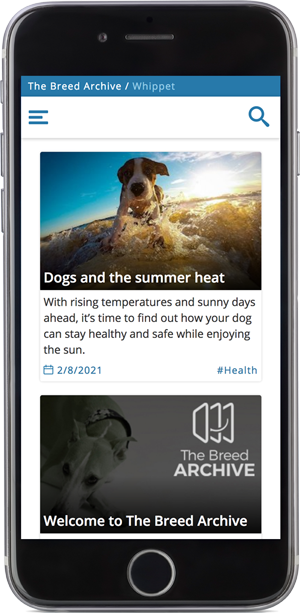 We have added a "News" page, through which you can directly access our newly established blog. It will regularly provide you with information about the Breed Archive, but also about more general (dog) topics, introduce new breeds, explain functions of the platform and so on.
We have also made some other improvements that are not all on the surface. What you might find interesting is that we have included cause of death in the health analysis and optimised the display of the health analysis on mobile devices. We have also added a button that allows you to initiate printing a printable version of the pedigree.